Our highly skilled sales and technical people are waiting to help you with enquiries and personal customisation needs. Call or e-mail us today.
Copyright © 2005,06
Strikeback™ Tackle.
All rights reserved.




The Montys®: Perfect Can and Stubby Holders
The Cooler Cooler
Des. Reg. 307833, 309838 and Pat. Pend.

The traditional stubby holder just got better
Want colder drinks? That's why we designed the Montys®. 40 degree plus heat in the Kimberley in the North West of Australia, was the perspiration inspiration to design the perfect can and stubby holder for our favourite pastime, having a beer with your mates or just by yourself or for soft drinks and UDLs.

Why use half a stubby holder?
Go all the way with The Monty®, Full Monty® and Full Monty Sipper™.

The Montys® are no ordinary can and stubby holders.

Do you want a drinks holder that
keeps your beer colder, longer
is perfect for both cans and stubbies, soft drinks and UDLs
keeps insects and debris out of your can?
feels better in the hand
Then go all the way with the Montys Can and Stubby Holders. The Cooler Cooler!
The new Monty® or Traditional Design?
| | | |
| --- | --- | --- |
| Unique mouth cut-out, means The Monty® covers all the can and more of your stubbby. | | Old design only covers part of the can and even less of a stubby. |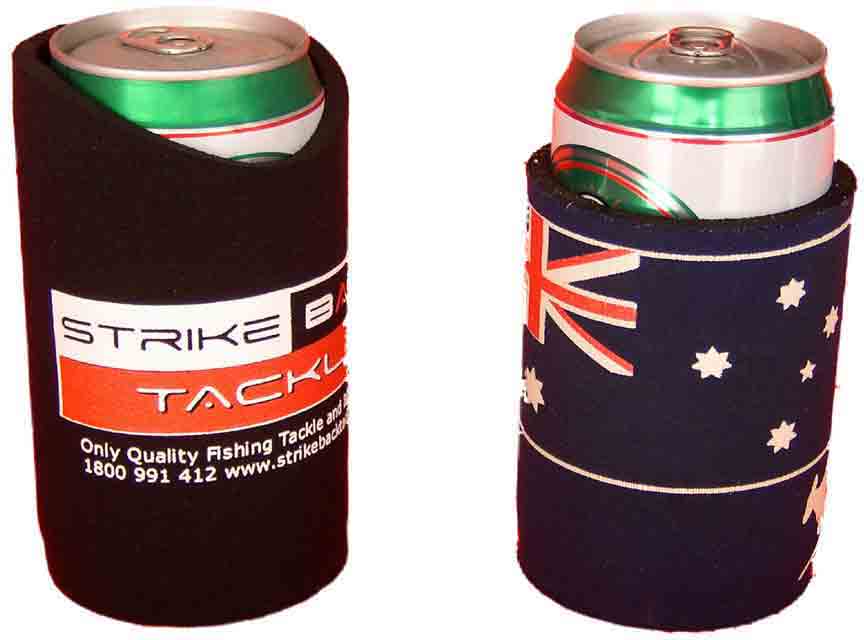 | | | |
| --- | --- | --- |
| The new Monty® | | Traditional Design |
| | | |
Keep a Lid on it! with the Full Monty® and Full Monty Sipper™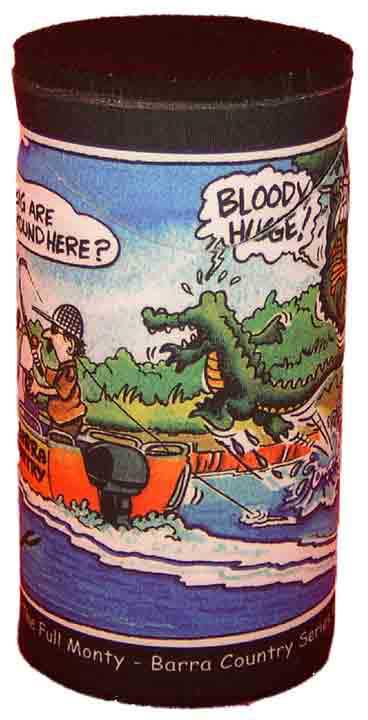 Stop the sun belting down on your can, and keep bees, wasps and other insect pests out.
The Full Monty's self closing lid completely insulates your can from heat, insects and debris. Keeps drinks colder longer.
Self Closing Lid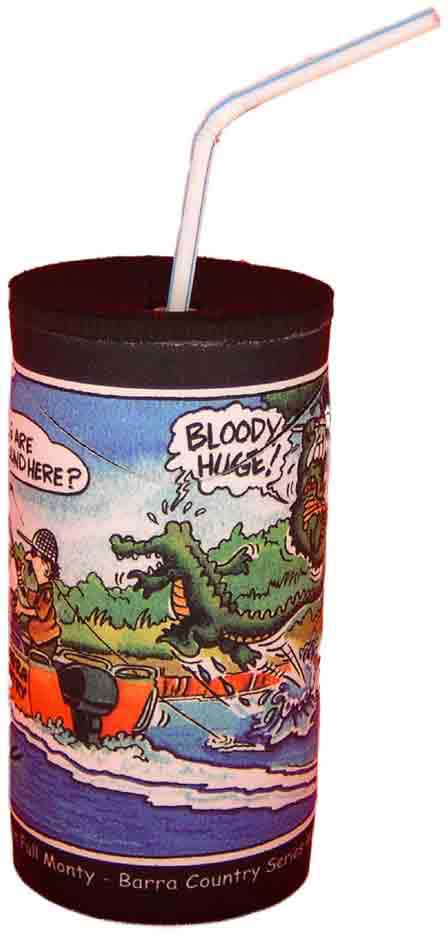 The Sipper™
Eyelet in lid for drinking straw.
Keeps soft drinks and UDLs cold while you sip.

The Montys® with Bret Currie's Full Colour Fishing Cartoons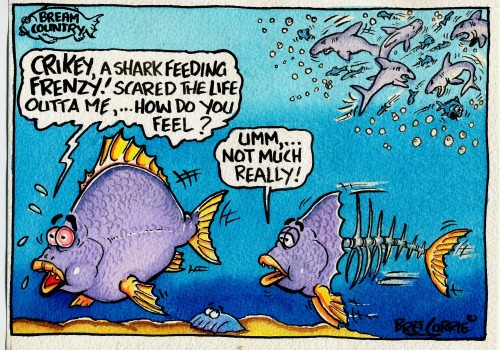 The Monty® can and stubby holders are combined with colour cartoons by Australia's Premier Fishing Cartoonist, Bret Currie.

Collect the whole set in the Barra, Bream, Bass and Currie's Country Series. To view click here
To buy click here
For businesses, clubs and fundraising
Does your business or club want the latest promotional or fund raising product?
Want more promotional impact?
Want more advertising and logo space for the same cost?
Want a promotional product that has more value to your clients and customers?
Then we can print your graphics and logos on our Montys, click here
Check out the new Saints Safety Barrel at www.saintsmarine.com